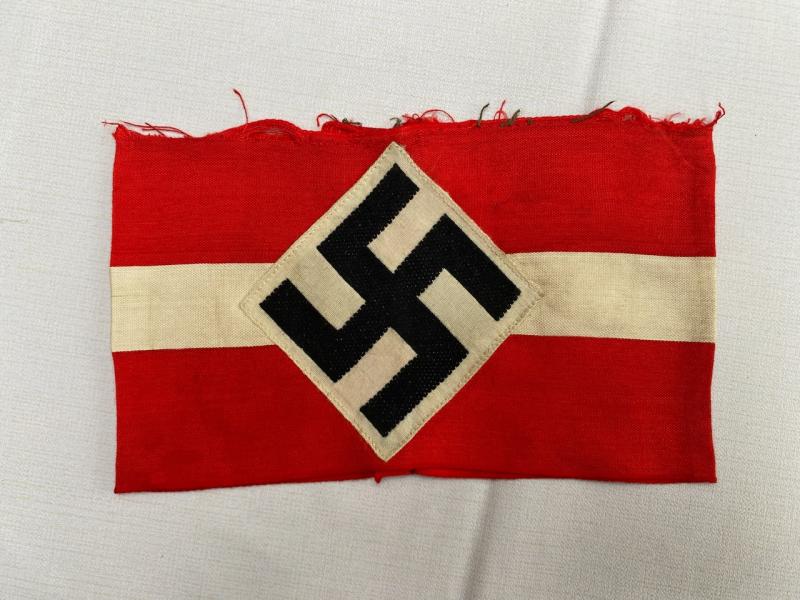 HITLER YOUTH ARMBAND - REMOVED FROM TUNIC.
This is a very good HJ armband in the normal construction, with separately applied BEVO diamond swastika. Bright colours. Obviously pulled or roughly removed from a shirt or tunic by a souvenir hunter. One edge of the cotton armband is slightly frayed and has portions of the cotton thread used to attach it to a uniform. Inside has a rectangular patch of adhesive where the RZM was.
Prope... read more
RARE SHORT BLACK HANGER FOR SS DAGGER RZM MARKED.
Trying to find any accessories for SS daggers is extremely difficult. I was lucky enough to buy a few hangers etc as a 'job lot'. Several were brown SA hangers but in the bottom of the pile was this one with black leather!! It hasn't been touched or on a dagger for a very long time, so the leather had slightly moulded to itself. The nickel plated snap clip is in near mint condition and is marke... read more